Recommended Reading
Some of Sonya's Favourite books.
We all have our favourite books and here are some of mine.
Books for Writers
– useful advice and jolly good reading as well!
On Writing
by Stephen King
Bird by Bird
by Anne Lamott
Everything I know About Writing
by John Marsden
Writing Hannah
by Libby Gleeson
Fantasy/Spec Fiction
The Crystal Cave
,
The Hollow Hills
and
The Last Enchantment
by Mary Stewart – a classic take on the Arthurian legend
The Mists of Avalon
by Marion Zimmer Bradley – another version of the Arthurian legend
The Change
trilogy by Sean Williams -
The Stone Mage and the Sea
,
The Sky Warden and the Sun
,
The Storm Weaver and the Sand11.22.63
by Stephen King
The Girl with All the Gifts
by M.R. Carey
Inkheart
,
Inkspell
and
Inkdeath
by Cornelia Funke
Crime/Thriller
The Dry
by Jane Harper
The Secrets She Keeps
by Michael Robotham
Gone Girl
by Gillian Flynn
The Girl on the Train
by Paula Hawkins
Time-Slip
The
Outlander
Series by Diana Gabaldon
The Time Traveller's Wife
by Audrey Niffenegger
Historical
The Sunne in Splendor
by Sharon Kay Penman – one in a number of excellent historical tales of early Britain
Mary, Queen of Scotland and the Isles
by Margaret George – also
The Autobiography of Henry VIII: With Notes by His Fool Will Somers
The Secret River
by Kate Grenville
Contemporary
Big Little Lies
by Liane Moriarty
Beneath the Mother Tree
by DM Cameron
Juliet
by Anne Fortier
Australian
Cloudstreet
by Tim Winton – a classic
The Narrow Road to the Deep North
by Richard Flanagan
Jasper Jones
by Craig Silvey
Burial Rites
by Hannah Kent
Canadian
The Handmaid's Tale
by Margaret Atwood
The Stone Angel
by Margaret Lawrence
The Stone Diaries
by Carol Shields
Other
Across the Nightingale Floor by Lian Hearn
Memoirs of a Geisha by Arthur Golden
A Gathering Light by Jennifer Donnelly
​
Powered by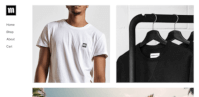 Create your own unique website with customizable templates.